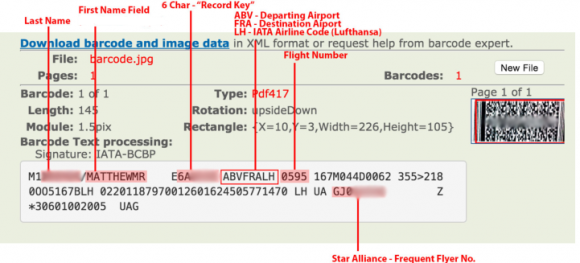 Source: Boing Boing
Boing Boing describes the information in the barcode on your boarding pass. You know, that thing you throw away without thinking about it.
Mostly it's your record locator and frequent flier number, but with that, an attacker can access the ticket record, see your future flights, your email address, and the details of the emergency contacts you'd added to the reservation.

With that info, you can cancel future flights and also get a lot of the info needed to do a PIN or password reset and take control of your account with the airline. Some airlines -- like United -- treat your frequent flier number itself as a secret authentication token, and this data can be read out of the barcode on the boarding-card.